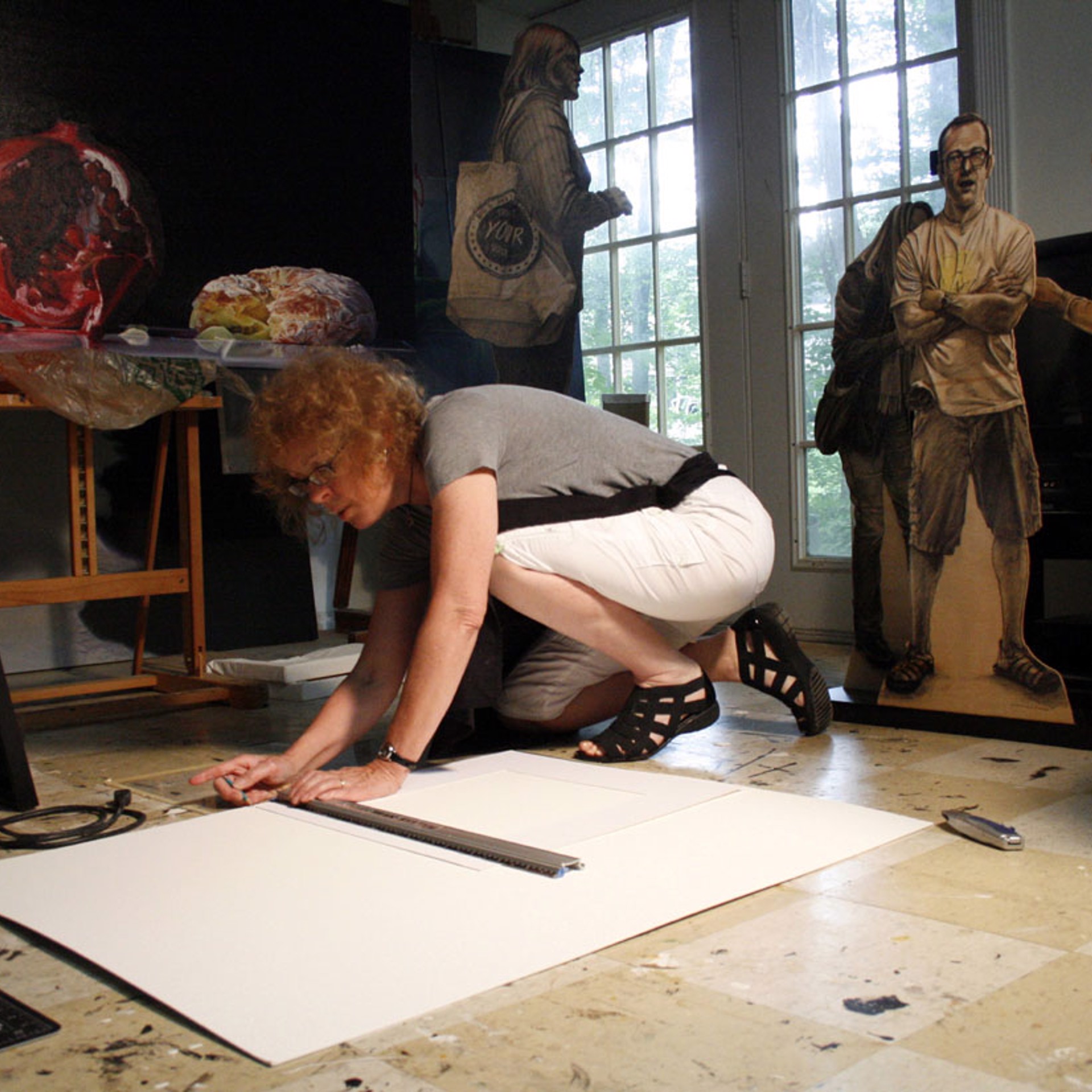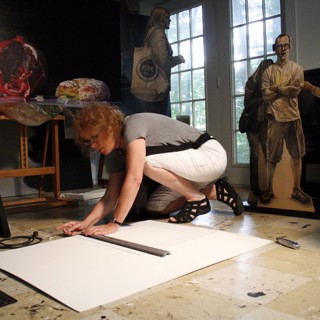 Denise Stewart-Sanabria was born in Massachusetts and received her BFA in Painting from the University of Massachusetts/Amherst. She has lived in Knoxville, TN since 1986.
Sanabria paints both hyper-realist "portraits" of everything from produce to subversive jelly donuts. The anthropomorphic narratives often are reflections on human behavior. She is also known for her life size charcoal portrait drawings on plywood, which are cut out, mounted on wood bases, and staged in conceptual installations.
Her work is included in various museums, private, and corporate collections including: The Tennessee State Museum, The Evansville Museum of Art in Indiana, The Knoxville Museum of Art, Firstbank TN, Pinnacle Banks, Omni and Opryland Hotels, Scripps Networks, Knoxville Botanical Gardens, Jewelry Television, TriStar Energy, and the corporate offices of McGhee Tyson Airport.
Read More