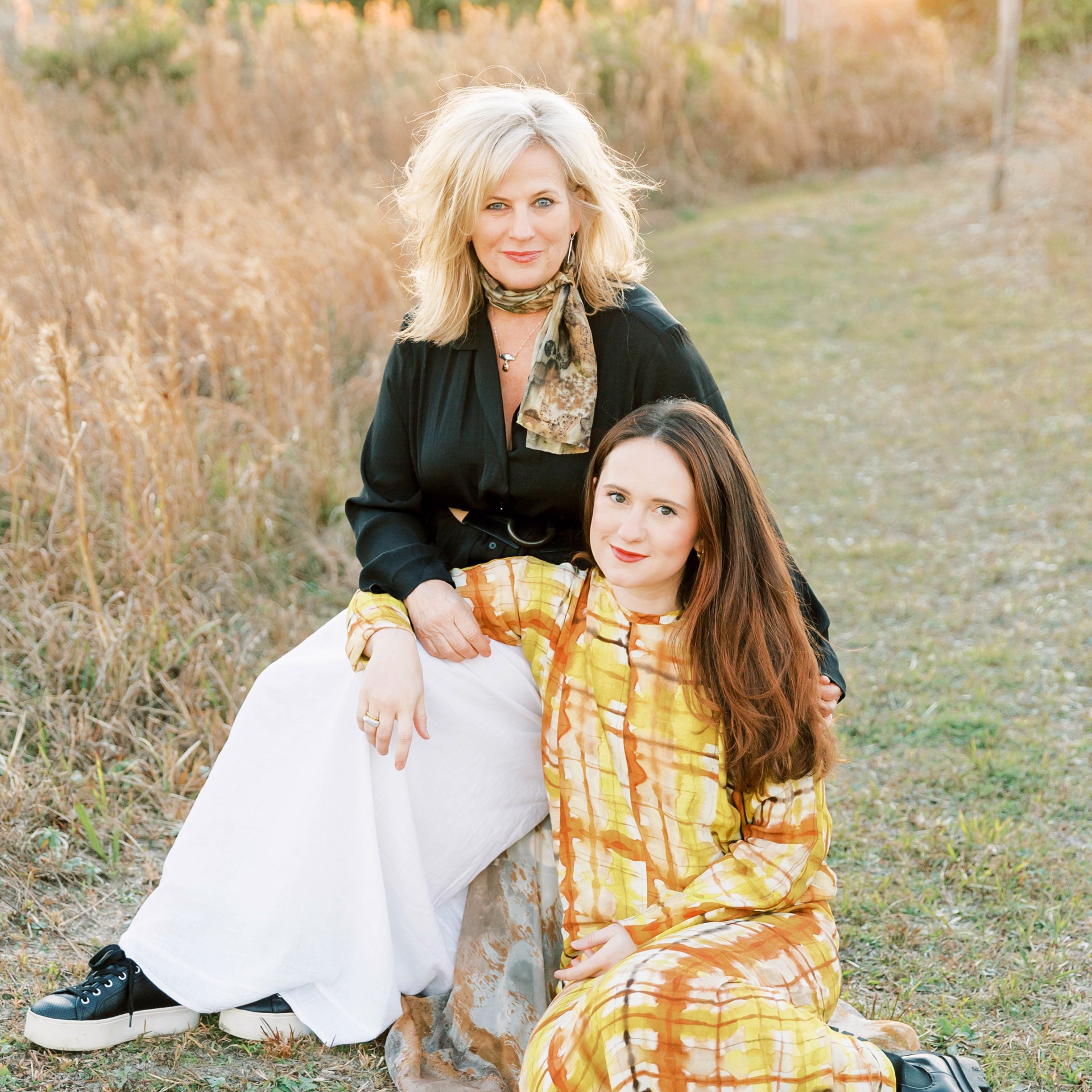 Christine and Sophia are a mother-daughter duo originally from Knoxville, TN. Their art collaborations began long before the two made their first professional art sale together in 2020.
Some of Sophia's earliest childhood memories were captured from a bassinet in Christine's photography studio over 20 years ago.
To Sophia, having rainbow-stained fingers and coloring outside the lines on the original prints her mother would give her are staples of her early years.
Though she didn't know it at the time, Christine would later realize that this would have been the beginning of many "collaborations" to come.
Fast forward to the present day, Christine and Sophia now collaborate to produce limited batches of original work.
Despite living in different states (Sophia in Nashville, TN and Christine in Charleston, SC), they meet quarterly to spend time together creating in the studio.
Their partnership is akin to the way musicians collaborate to produce one final piece of auditory art.
A completed piece of music combines the artistry of the singer, the songwriter, and the musicians in order to have the balance and beauty of a finished song.
Similarly, Christine and Sophia take turns making marks on the canvas, providing feedback to one another, and performing what must look like a wildly choreographed dance.
As they spin around each other, listening to music, and dipping their brushes in various hues of paint, they ultimately combine their unique creative abilities to produce the completed canvases you see today.
What began as a personal project on Instagram during the COVID lockdown of 2020, has now become a successful professional partnership resulting in gallery representation and many walls in homes now filled with their creations.
Read More