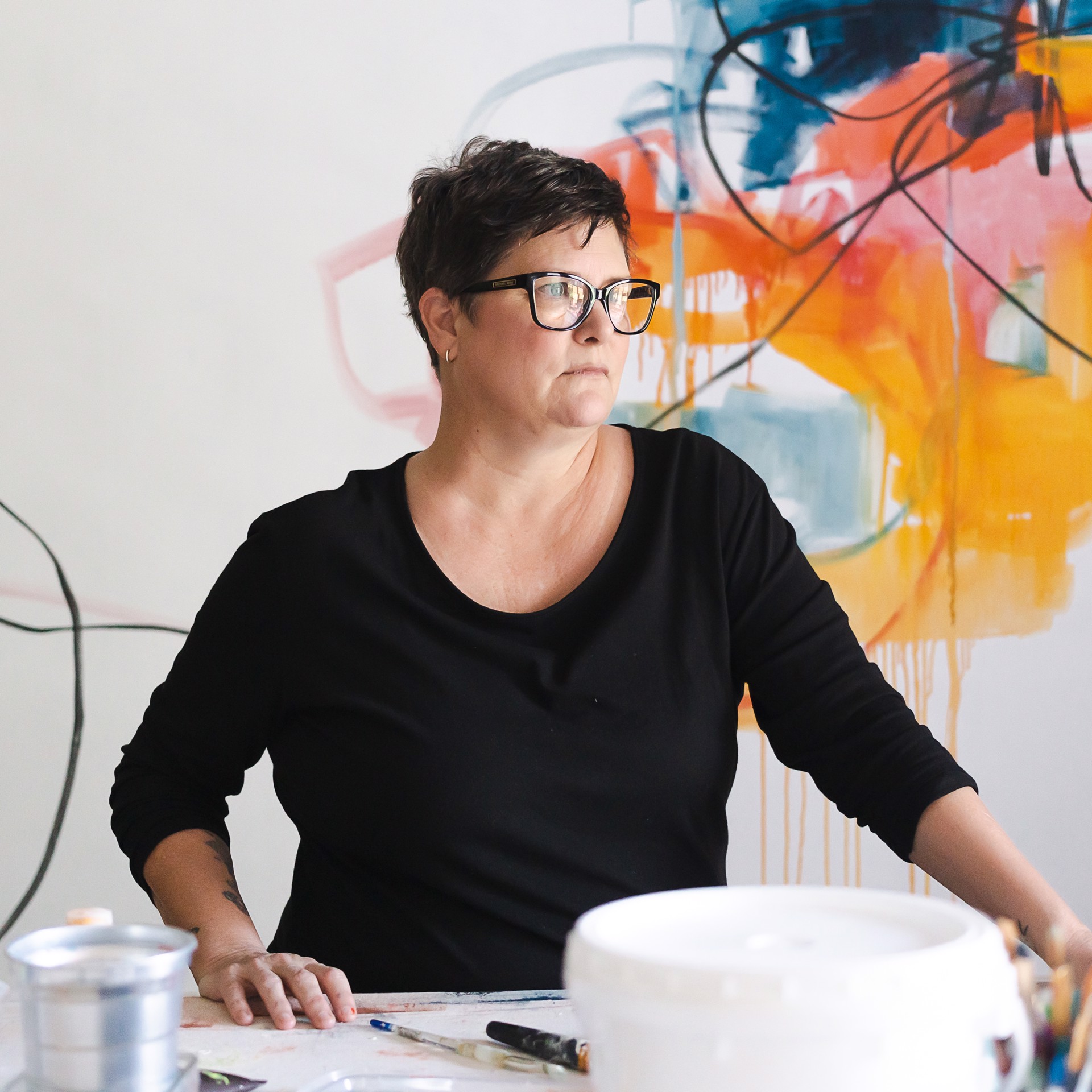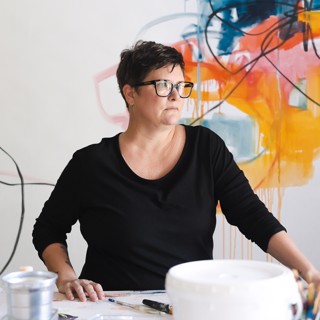 Kat Green is a contemporary abstract painter living and working in Asheville, NC. She produces both small intimate canvases and large scale paintings. She works on paper, canvas and wood panels in mixed media.
Originally from South Carolina, she spent the last several years living and working in the California desert of Joshua Tree, then returning back to her roots in the Southeast. She's been painting professionally for nearly 20 years, with work in private and corporate collections across the U.S. and abroad. She and her artist husband, Bill, have purchased an old abandoned church to renovate into their live- work space. It's an ongoing labor-of-love called Brimstone Art Church.
Artist's Statement
My paintings are expressionist in nature and focus on the idea of impermanence relative to life and relationships.
As with all art, people find their own meanings in them. There's no literal narrative in the work, as the paintings speak to flux and a natural evolution resulting from time's passage and our ever-changing nature.
What I'm inspired by and drawn to are the seemingly imperfect elements and moments of change: growth or decay. Embracing these
wabi-sabi principles have become central to both my life and my art making process. The goal is unearthing and embracing subtle details that beckon the viewer to explore the work more closely.
Read More